I got my first gray hair at 17. We go gray early on my father's side. At this point, I'm probably closing in on 50% gray. Someday, I'll be a silver fox. For now, I'll stick with pink.
Shirt, Forever 21. Skirt, Ann Taylor (thrifted). Shoes, Seychelles. Sunglasses, Giselle. Earrings, street vendor. Bag, vintage.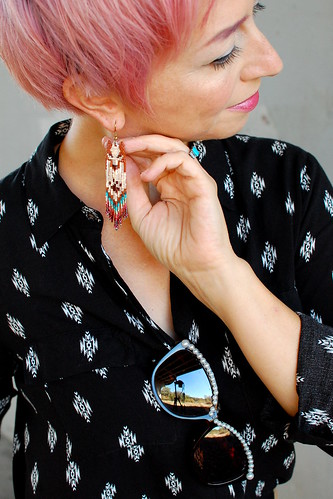 On an "emergency" run to Ulta, Beefy talked me into a tube of pink mascara to match my brows to my hair.
My post on
dyeing my eybrows red
is my 4th most viewed page of all time. I prefer makeup for the pink.