Two months left of the year and my shopping budget is nearly gone!
Krazy Mary's
Some shopping advice: Don't try on white tops after you've coated your hair with pink chalk. You'll feel obligated to buy the item whether you really want it or not.
1. Gracia lace crop top, $26.60.
Stardust Remembered
2. Beaded shoulder dusters in pink, white, and brown, $25.00.
Coco Sunglasses
3. Giselle pearl embellished sunglasses, $9.99.
4. No label cateye sunglasses, $9.99.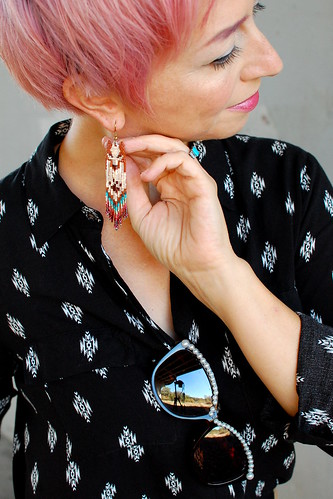 Target
5. Mossimo olive leopard tee, $4.98
Violet Muse
6. Parker silk leopard-print dress, $45.
October total: $121.56
Total spending for the year: $1579.81
Remaining 2015 budget: $193.19.